Holiday apartments with friendly and welcoming atmosphere in Brittany (France)
Imagine beautiful rural Brittany. This is where we lovingly converted the ancient barn of "Barvédel"to a contemporary yet charming house accommodating three holiday apartments. Brittany with its mild temperatures and more than 2000 sunshine hours per year invites you to sit back and relax yet offering a wide range of activities. The peninsular located in the far west of mainland France is characterized by a unique ambience, that makes you feel welcome from day one on. This traditional barn conversion is an ideal spot for a family and for exploring the local area.
Barvédel – Home of La Grange
This delightful former farm of Barvédel is located not far from the Atlantic Coast, about 330 feet above sea level. It offers stunning views of Baie de Douarnenez out towards Cap de la Chèvre and breath-taking sun-sets. To the south, you see the rolling hills of Locronan. The barn is set within a spacious area allowing its guests to wind down or to engage into a variety of activities while enjoying the healthy, salty air.
The village of Ploéven is located in the southwest of Brittany, about 12 miles north of Quimper. The surrounding villages of Plonévez-Porzay, Cast, and Ploéven are close by, each at less than 2 miles from the barn, and invite you to take a little tour on your bicycle to provision your family with fresh French croissants.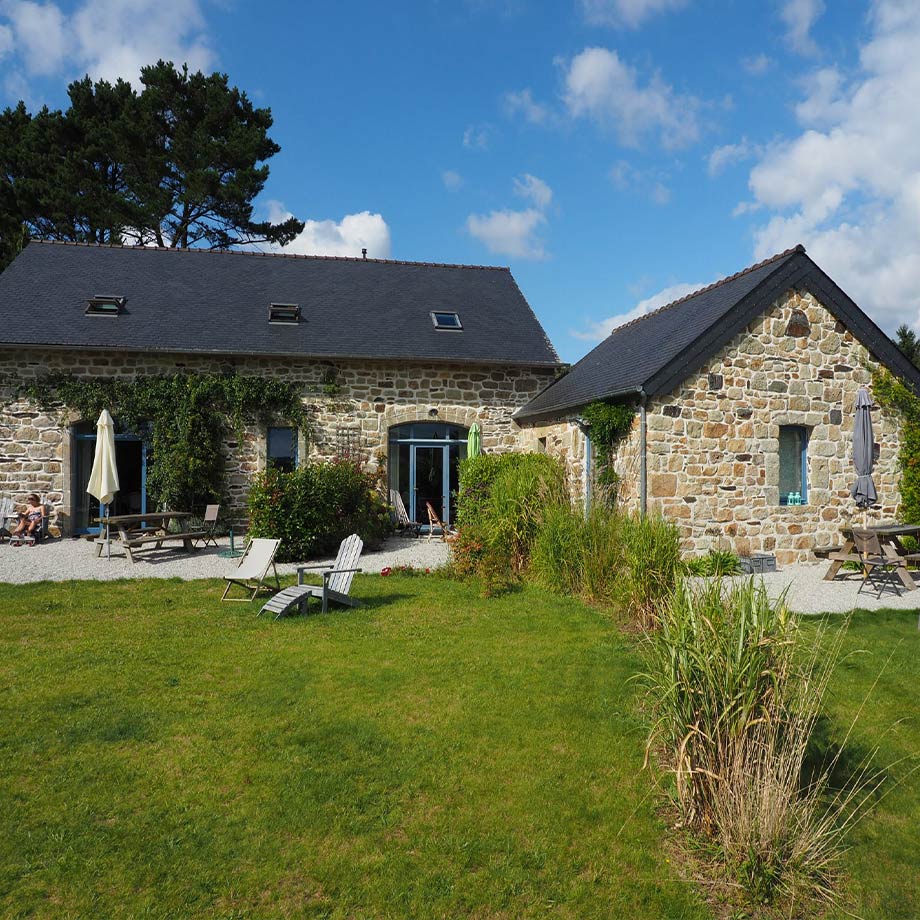 A few years ago, we renovated the old barn, the oldest building on this former farm, to convert it to a residential house featuring two spacious apartments and one studio. Each of the apartments is equipped with high quality interiors: beds, kitchen, and the big dining tables are made of solid wood, designed to accommodate a large number of guests. We are passionate about beauty and warm colours which are reflected in every detail.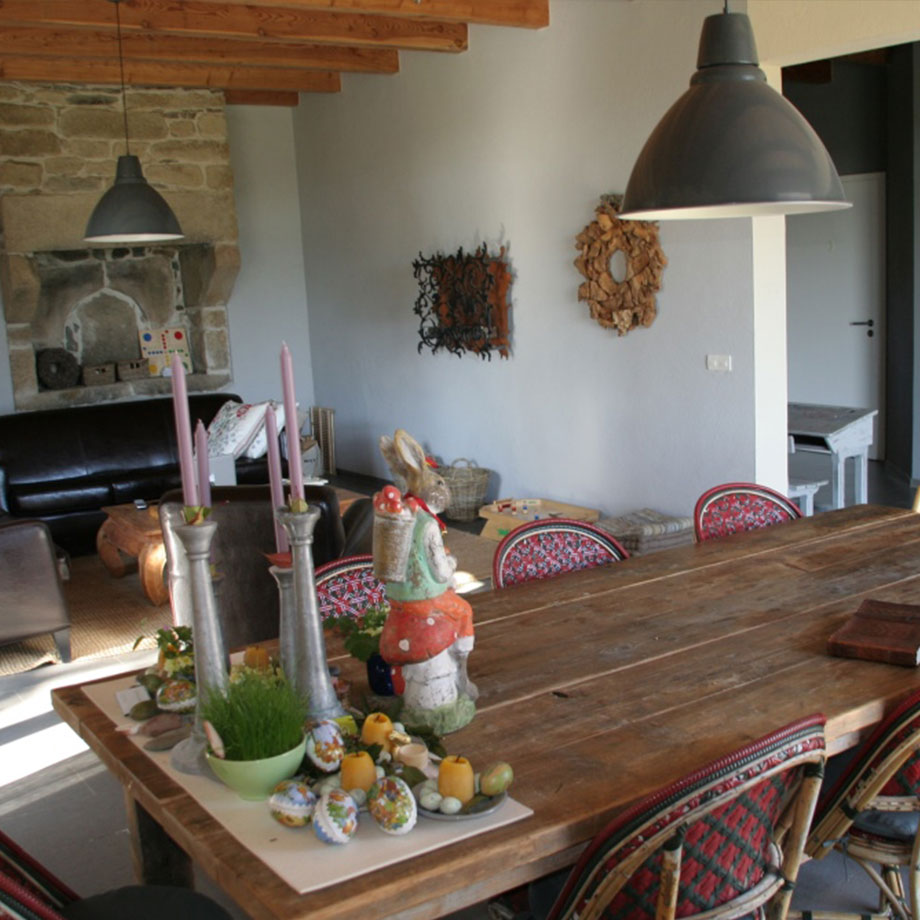 The spacious apartments, when rented as one unit, can accommodate up to 14 people. The "Granges", as they are called in Brittany, feature interiors with a blend of rustic and traditional influences that reveal the care they have been chosen with.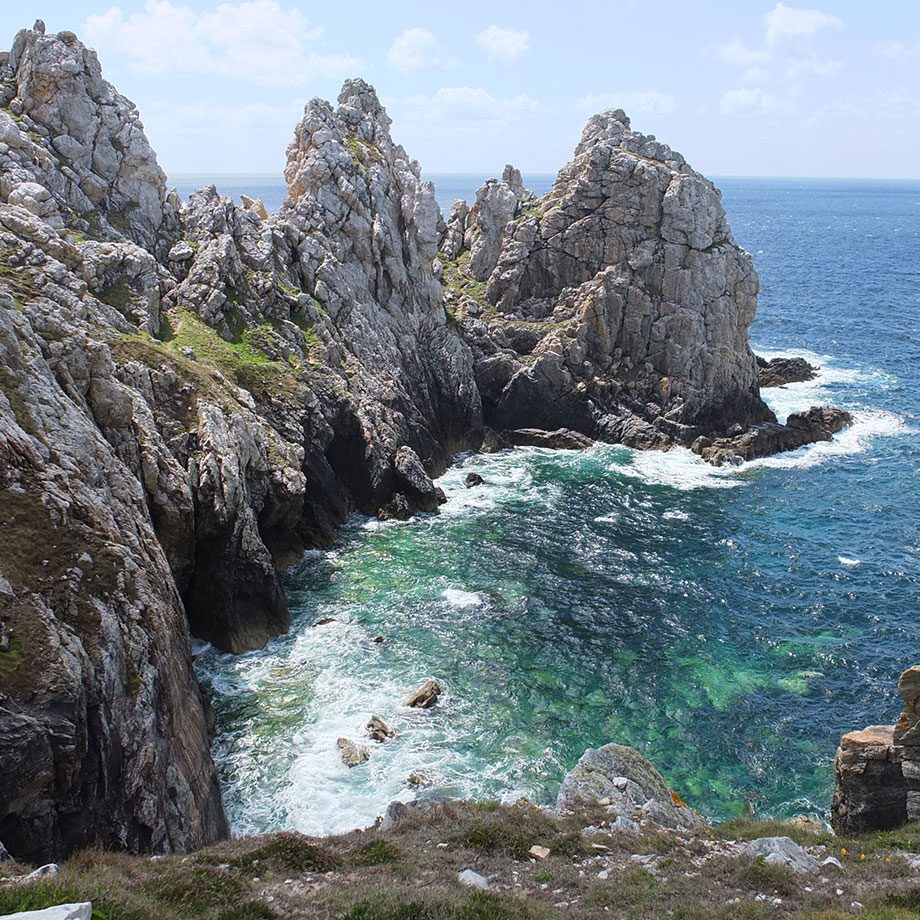 We want you to enjoy your holidays in Brittany to the most possible extent. Below please find a preselection of a variety of sights to visit. Enjoy discovering the beauty and diversity of this tranquil location and its surroundings!